I think he is confused
Yuan Yuan:
I think Daddy is really a confused man. He was watching "Growing Up Tiger" on Animal Planet and kept commenting that the little tigers cubs on TV looks like me. But just some weeks ago he was watching another documentary on lions and he said I looked like chubby lion cubs.
He just cannot make up his mind. He really has to decide if I look like a Tiger or Lion cub fast. I am having an identity crisis all because of him.
So, do I
look more like this (courtesy of BBC)?

or this (courtesy of jaytorborg.com)?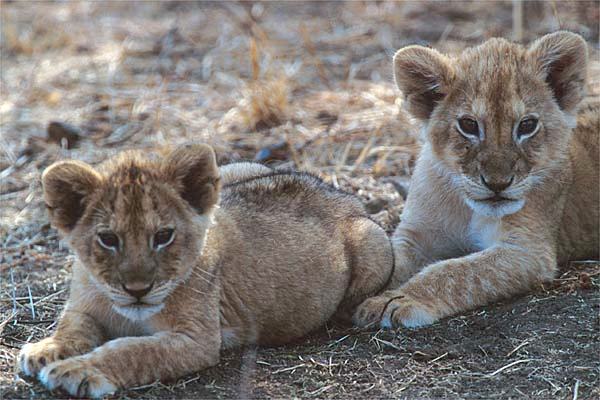 Labels: Yuan Yuan